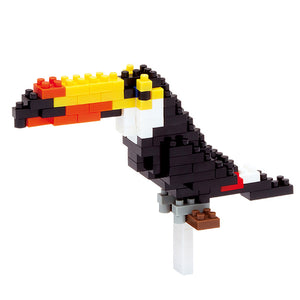 Nanoblocks Toco Toucan 120pc
Nanoblock offers a greater challenge, sophistication and detail than any other system. Create exquisite 3D works of art with amazing realism and authenticity. With bricks as small as 4mmx4mmx5mm and manufactured to the highest tolerances, you can build ornate and incredibly detailed sculptures that will fit in the palm of your hand.
This beautiful bird has the multi-colored beak that you expect from this resident of Central America (120 pieces, difficulty level 2 of 5).
---
We Also Recommend
---